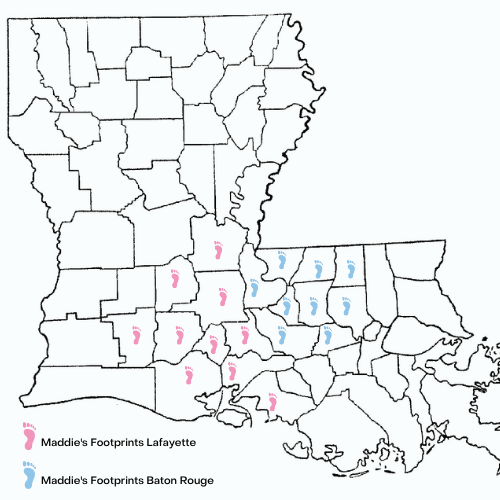 And in what seems like no time (12 years, in fact),  the local non profit that our Acadiana family has loved so well is able to expand to offer the same level of care to the Greater Baton Rouge region.  Speaking for the staff, I can say that we are excited to reach even more families  to share with them Maddie's love so that they all know that they are not alone in their loss, and they have a safe place to talk openly and say their babies' names.  
Maddie's Footprints has been received so well by the Greater Baton Rouge community. Everyone we have met with is grateful to have this level of support for local families, and we know without a doubt that we have made the right decision in our growth.  Thank you to all of our Acadiana families who have been so supportive of this move.  Our families understand the value that Maddie's Footprints has for young families facing loss, and are happy that more families in Louisiana will have someone to lean on when facing one of the toughest times in their lives.
Thank you to everyone from Acadiana and Greater Baton Rouge for your support.  
Here's to a New Year of extending Maddie's love and growing our family across Louisiana.
Edie, Hannah and Ashley