Maddie's Footprints Staff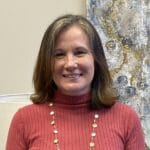 ecouvillon@maddiesfootprints.org
Edie was born and raised in Scott, Louisiana, and graduated from Carencro High School and LSU. She has worked in the non-profit industry for 11 years, with much of that time being spent with The Leukemia & Lymphoma Society. Edie has two grown children, Shelby and Josh, and owns her own trail racing company, Paix Running. When she is not working with Maddie's or Paix Running, Edie enjoys running in town and on wooded trails. When asked about her transition to Maddie's, "I am honored to work with such an incredible organization. The passion of the staff and volunteers for our families makes every day meaningful. I am looking forward to being a part of Maddie's for many years to come, and watching it grow and reach more families in Acadiana area."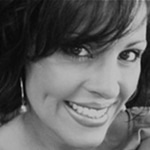 rgilmore@maddiesfootprints.org
Reecie was born and raised in Corpus Christi, Texas. She began her professional career in the employment staffing industry. After spending 10 years in staffing Reecie joined a marketing / advertising firm and from there grew and branched off and started her own design company. With over 10 years experience in marketing she had the opportunity to brand businesses, assist with special events and found a love for event planning. In 2008, Reecie's family suffered the loss of her precious 2 year old son, Clint, due to an accidental drowning. It was then that her journey changed and she searched to find "Clints Purpose!" Clint was a tissue donor and Reecie jumped in feet first and became involved with LOPA (Louisiana Organ Procurement Agency). It was through her volunteer efforts that she found a passion for helping people with a similar loss and also found a love for public speaking. Reecie has 8 years experience in dealing with bereaved families and found her hearts passion. Reecie is married to Justin Gilmore and together they have 5 beautiful daughters and one granddaughter!!!!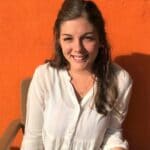 hannah@maddiesfootprints.org Hannah was born and raised in Lafayette, graduated from Lafayette High and ULL in Hospitality Management. She spent 2 years after graduation in Hilton Head Island, South Carolina managing a couple of restaurants there. Hannah has always had a passion for helping others and through the years she has devoted her time to helping people with special needs, summer camps, and recreation centers. She loves working within any realm of the hospitality industry as she loves working with people and finds joy in assisting others in celebrating life. Hannah fell in love with Maddie's when her sister lost her daughter Nora in 2015. It is an absolute dream of Hannah's to be contributing to helping families the way Maddie's helped hers, as well as giving back to the organization in this position.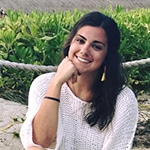 astrander@maddiesfootprints.org
Abbey was born and raised in New Orleans, Louisiana. She moved to Lafayette in 2015 to attend the University of Louisiana at Lafayette where she graduated in Marketing. Abbey started working with Maddie's Footprints in January 2018 as our marketing intern assisting with events, sponsorship outreach, and much more. During her time as an intern, she found a passion for fulfilling Maddie's mission and was ready to give more of her time and talent to supporting our organization and the families we serve. Moving from intern to Marketing Coordinator, Abbey is excited for this new role and can't wait to see where it takes her and the people she will meet along the way.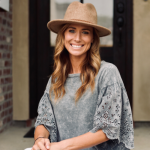 rbroussard@maddiesfootprints.org
Ryane is a native of Texas, but moved to Louisiana over 15 years ago. From a very young age, volunteerism, helping others, and a heart for community has been a fierce passion of hers. Since 2010, Ryane professionally has worked with several local non-profit organizations to help develop and grow through fundraising and organizational development. She is wife to Blake Broussard from Abbeville and proud mother of 4. After losing their daughter Emmy in 2013, Ryane was on a quest to make sure something goof came from her grief. She started her own organization, Emmy's Shoes. Emmy's Shoes would collect shoes in the school systems of Acadiana which would then be provided to children all over Haiti. This was the state side extension to her program of helping free Haitian women under the bondage of prostitution. The organization remained hers for 3 years and then was taken over by an international organization with the ability to further develop and ream more women. Ryane previously worked for Maddie's Footprints in the earlier developmental years and is excited to unite with them again as Events Coordinator.