Maddie's Footprints Staff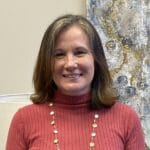 ecouvillon@maddiesfootprints.org
Edie was born and raised in Scott, Louisiana, and graduated from Carencro High School and LSU. She has worked in the non-profit industry for 13 years, with much of that time being spent with The Leukemia & Lymphoma Society. Edie has two grown children, Shelby and Josh, and owns her own trail racing company, Paix Running. When she is not working with Maddie's or Paix Running, Edie enjoys running in town and on wooded trails. When asked about her transition to Maddie's, "I am honored to work with such an incredible organization. The passion of the staff and volunteers for our families makes every day meaningful. I am looking forward to being a part of Maddie's for many years to come, and watching it grow and reach more families in the Acadiana and Greater Baton Rouge areas."
ashley@maddiesfootprints.org
Born and raised in Maurice, LA, Ashley attended ULL where she obtained her Sociology degree. She received her Bachelor's Degree in Liberal Arts and then went on to receive her Master's in Social Work from LSU. Ashley now resides in Breaux Bridge with her husband, Marcus, and two children, Carson and Caroling. For the past 10 years Ashley has specialized in helping families deal with grief and loss. These topics have formed a very special place in her heart which has led her to become passionate about helping those in need during some of the most difficult times of their lives. Ashley is looking forward to continuing this journey with the same amount of passion as she takes on this new role as Program Director at Maddie's Footprints. She looks forward to meeting new faces and joining others in need as she begins this new chapter in her life.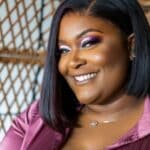 akeiya@maddiesfootprints.org
Akeiya Stevens joins our team for 2022 as an intern. She is currently working on her degree in Human Services from Gordon State College, with the goal of becoming a social worker. Akeiya has a background in home health management, and is excited to be a part of Maddie's Footprints!