Jen Arceneaux
Jen was born and raised in Lafayette, La. but never considered herself a "true" Cajun because her family roots were planted in Oklahoma and Texas. She is a 2001 graduate of the University of Louisiana at Lafayette with a Bachelor of Science in Nursing. She began her career in the Neonatal Intensive Care Unit (NICU) while residing in Dallas, Texas. After returning to south Louisiana in 2005, she and her husband, Casey began to build their family. She now has two children, Cole and Cate, who are healthy NICU graduates. Her dedication to the NICU continues today at Our Lady of Lourdes Women's and Children's Hospital where she's spent the last 14 years. She earned her National Certification as a neonatal nurse. She is an active member of the hospital's transport team, which serves outlying communities. Jen served on the founding Board of Maddie's Footprints in 2010, but stepped down due to pregnancy complications. She was honored when asked to return to the Board of Directors in 2018. Jen enjoys carrying on true Cajun traditions with her family and community. She's an avid Ragin' Cajuns fan.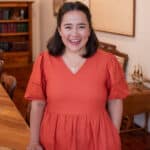 Rebecca Autin
Rebecca Block Autin grew up in Thibodaux and Franklin, Louisiana. Although her parents divorced when she was young, she's always been a family girl loving her big brothers, parents, and stepparents with all of her soul. She graduated from Hanson Memorial High School in Franklin in 2006, Loyola University New Orleans with a BA in History in 2010, and Southern University Law Center with a JD in 2013. Rebecca married Quinton Autin in 2012. After enduring infertility due to PCOS, Rebecca and Quinton had their first son in 2015. Rebecca's delivery with complicated and her recovery was worse. They were crazily surprised when Rebecca got pregnant naturally with their second son just a year later. On February 14. 2017, Theodore Paul Autin was born too early due to incompetent cervix. Rebecca and Quinton attended their first Maddie's Footprints meeting in March 2017. Fitzgerald Joseph Autin was born in the Fall of 2018 after many surgeries and roughly 17 weeks of bedrest. As their family is now complete, Rebecca takes a seat on the Maddie's Footprints Board on Behalf of the Junior League of Lafayette. She sees this new role as a way to parent Theo in Heaven through service in the years to come.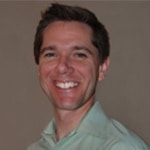 David Binnings
David was born and raised in Lafayette, Louisiana and received a Bachelor's Degree in Electrical Engineering from the University of Louisiana in 1999. He moved to Plano, TX in 2000 and received a Master's Degree in Business Administration. David is the Broker/Owner of Legacy Mark Realty in Plano, TX. He has a wonderful wife, Jennifer and 2 beautiful daughters, Mia and Lila. In his spare time, he enjoys playing music and running. David is also the Godfather of Madeline Noelle McGrew.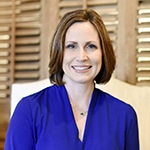 Aundria Cannon | Secretary
Aundria Cannon resides in Lafayette, La with her husband Marty and their three sons, Cameron, Wade, and Brandon. She is a graduate of the UL Lafayette College of Nursing class of 1998 and the University of South Alabama Master's of Nursing program in December 2015.Aundria has spent most of her career as a Registered Nurse (RN) working in Labor and Delivery, Postpartum, and Mother Baby care units. She also worked in the role of Nursing Educator, Childbirth Educator, Perinatal Bereavement Coordinator, and Nursing Supervisor at Lafayette General Medical Center. Aundria was honored to be a part of Travis and Lori's labor and delivery experience when they delivered Madeline. Aundria has worked as a Women's Health Nurse Practitioner for the last 3 years. She is currently working with Dr. Jennifer Pugliese, Dr. Nicole Harper, and Dr. Amanda Alleyn at Southern OBGYN.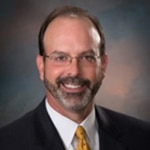 Mike Collado | Vice Chairman
With more than two decades of experience as a licensed Louisiana funeral director, Mike has helped many families cope with the loss of a loved one. He graduated from Commonwealth Institute of Funeral Science in Houston Texas in 1988. He began his career in 1988 working as a funeral director and began managing in 2000. Mike is presently managing Fountain Memorial Funeral Home in Lafayette Louisiana since 2007. His experience in the funeral industry is extensive; and has held numerous offices with the Louisiana Funeral Directors Association. He is the past president of the Southwest Louisiana Funeral Directors Association and has been on many committees since his presidency. He has held the Certified Funeral Service Practitioner designation. Mike also owns an Allstate insurance agency since 2005. His agency has been recognized as a premier service agency and has won Honor Ring numerous times and the Presidents Award.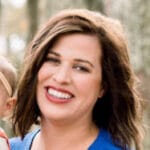 Meagan Daigle
Meagan Daigle has worked in healthcare at Ochsner Lafayette General since graduating from the University of Lafayette in 2012. Her nursing career began as a night nurse on Mother Baby, where she developed a passion for all things women and children. Over the course of several years, she built long lasting friendships with staff and supported patients in navigating their goals and desires during their hospital stay.
Following her own difficult pregnancies, she became an fervent advocate for moms suffering from postpartum depression and anxiety. Meagan is the Director of Maternal-Newborn and Pediatrics at OLGMC, where she oversees a team of dedicated professionals that are devoted to providing their patients with the best possible care. Her mission is to bring Maddie's footsteps and the Ochsner closer together in order to meet the physical and emotional needs of patients across the region. Meagan and her three wonderful children live in Jennings, Louisiana. She acknowledges that she could not have accomplished any of this without the help of her parents, but especially her husband, Whitney Daigle.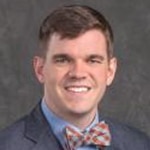 Andre Hebert
As a native of Lafayette, LA, Andre received his B.S. in Petroleum Engineering from The University of Louisiana at Lafayette in 2011. After working in the Oil & Gas industry for 5 years, and countless moves around the Gulf, he transitioned back home in January 2016 where he is currently a Financial Advisor with Edward Jones. He is a member of The Rotary Club of Lafayette and BNI. He and his bride Kaitlyn have a loving son, Oliver, and best companion pup, Bowden. You can always catch him at a Cajuns game or lining up his third putt on the golf course.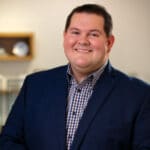 Rob Kirkpatrick
Rob Kirkpatrick of Townsquare Media will be the "emcee" of the digital marketing panel. Rob is the host of "Acadiana's Morning News" on News Talk KPEL 96.5 FM and serves as Brand Manager at Townsquare Media Lafayette. He's an admitted news junkie turned multimedia stand-out, digital-first leader, and professional people connector. After working in the trenches of Lafayette radio and KATC while attending UL, he graduated and took his show on the road. Rob earned his stripes in editorial management roles in Dallas (FOX Television) and Atlanta (CNN). He has covered news stories all over, but says moving back to Lafayette in 2015 to tell the stories of people here is by far the most meaningful. Rob has redefined the KPEL brand in recent years with a strategy centered on engaging consumers wherever they are.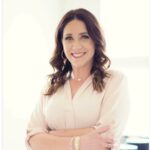 Lori McGrew | Chairman and Co-Founder
Lori McGrew was born and raised in Lafayette, Louisiana. She received her Bachelor's Degree in Business Management from the University of Louisiana at Lafayette in May 2002. Lori is a Realtor at Keaty Real Estate and is the co-founder of Maddie's Footprints. Lori is married to Travis and is the mother of Madeline "Maddie", Noelle and Avery Anne.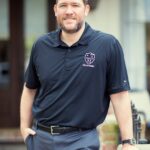 Travis McGrew | Co-Founder
Travis McGrew was born and raised in Lafayette, Louisiana. Travis has an Associate's Degree in Network Administrating and is currently a Service Advisor for Service Chevrolet. He is a veteran of Operation Iraqi Freedom '04 and '05. Travis is the father of Madeline Noelle McGrew and co-founder of Maddie's Footprints. He is also the proud father of Noelle Elizabeth and Avery Anne.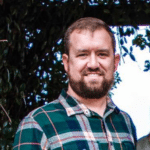 Ben Powers
Ben is the man behind the well-known blog, Developing Lafayette , where he reports on new businesses and construction in the Acadiana area. Originally from Turkey Creek, Ben moved to Lafayette back in 2010 for a job in graphic design. Fast forward 2 years and Developing Lafayette was created. Quickly after its inception, the blog rapidly gained interest and now has a following of 54k on Facebook.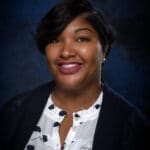 Monique Senegal
Monique Senegal is a native of Canton, Oh. Monique moved to Lafayette, La in 2010. After working for Our Lady of Lourdes for the hospitalist group, Monique moved on to Amedisys Home Health & Hospice. She is currently working for the hospice and feels as if it is her calling. Monique is currently attending SNHU for Organizational Leadership with a focus in healthcare. Monique and her loving husband Derek have been married for 16 years and both loves to travel.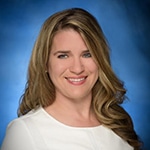 Maggie Simar
Since 2003, Maggie has been the Hearing Officer for the 16th Judicial District's Family Court docket. In that capacity, Maggie hears and makes recommendations on all family filings, including custody, child support, domestic violence litigation, spousal support, use of property, community property and any other ancillary issue pending from divorce, custody or domestic violence litigation, including criminal non support. Maggie graduated with her Bachelor of Arts, Broadcast Journalism, Louisiana State University in 1995 and her Juris Doctor, Louisiana State University Law School in 1998.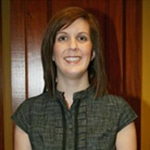 Amber Trett | Treasurer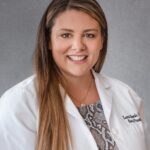 Laura Woods
Laura Woods was born and raised in Lafayette, LA. She received both her Bachelors of Science in Nursing and Doctor of Nursing Practice and Family Nurse Practitioner degree from the University of Louisiana at Lafayette. She has been working in family medicine as a Nurse Practitioner at Youngsville Medical Clinic since. Laura is the proud mom of angel Nora Katherine and her younger brother, Jude Robert. Laura enjoys spending time with her four sisters and taking advantage of all that Lafayette has to offer!