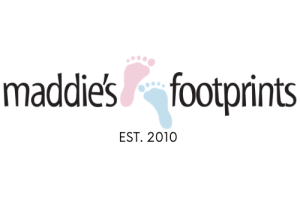 Big news for families in the Baton Rouge area! Maddie's Footprints has been asked by the founder of Anna's Grace Foundation to take over the reins there, and to continue her great service to area families who are facing miscarriage, stillbirth or infant loss. We are so excited to offer the same level of support and love to our Baton Rouge area families as we do right here in Acadiana. We are currently getting everything in place to make it as smooth of a transition as possible, so that on January 1, 2022, Maddie's Footprints will officially have a Baton Rouge chapter.
We want everyone to be assured that any money raised in Acadiana stays in Acadiana, and any money raised in Baton Rouge stays in Baton Rouge. We are dedicated to honoring our families as well as our generous donors, and we are excited to grow our presence in both markets to reach even more families in the future.
If you know of anyone in the Baton Rouge area who would like to get in on the ground floor of growing this incredible organization, please contact Edie at ECouvillon@MaddiesFootprints.org. Check out the video below for a message from Lori McGrew, Founder of Maddie's Footprints and Monica Alley, Founder of Anna's Grace.
Edie Couvillon, Executive Director